Pole Profiles
Greta Pontarelli is 68 year old pole artist. She has won 8 World Pole Art and Pole Sport Masters Championships, all while in her sixties, despite being challenged with severe Hip Osteoarthritis. Her latest win was this February in Florence where she captured championship just months after a dual hip replacement.
Greta was born with a slight internal rotation of the hips, which, along with years of gymnastics, before they required spring floors, destroyed her cartilage. She fought surgery for years and sought alternative treatments which bought her time, but ultimately she had to move forward with total replacements for both hips.
As Greta prepared for her surgeries, she started working on her piece "Finding the Blessings in the Ashes." It was based on the archetype of transformation that occurs in a forest fire which is needed for many sprouts to germinate and grow. This archetype relates to our lives and empowers us to use challenges as a thrusting block for growth. When Greta finished training on the pole, she frequently went into the forest to connect with the spirit of the trees so she could authentically tell its story. She watched the flames of the fire and spent time attuning herself to it. When Greta looked at the video of the fire choreography, she saw the fire but wasn't feeling hot so back to the fire she went to fully capture its essence. She continued to visualize the choreography while in bed recovering from multiple surgeries. It was when she pushed through moments of pain that the transforming effect of fire came to life. Greta learned that challenges can be an unexpected gift.
So often we stop short of the finish line or give up when success is just around the corner. Many times we don't begin because we believe what we want to achieve is not even possible. It is still a bit surreal to Greta that she has won 8 World Championships, because she almost gave up after her first class. She was somewhat discouraged because she couldn't begin to get up the pole. It was after competing in America Ninja Warrior and learning she was the oldest person to ever attempt the course that her mission was set in motion. Greta thought "where is everyone else?" and was motivated to push through her self-imposed boundaries to give visibility to her message. Soon the stage became her platform and inspiring the lives of others became far more important than the medals.
Pole Profiles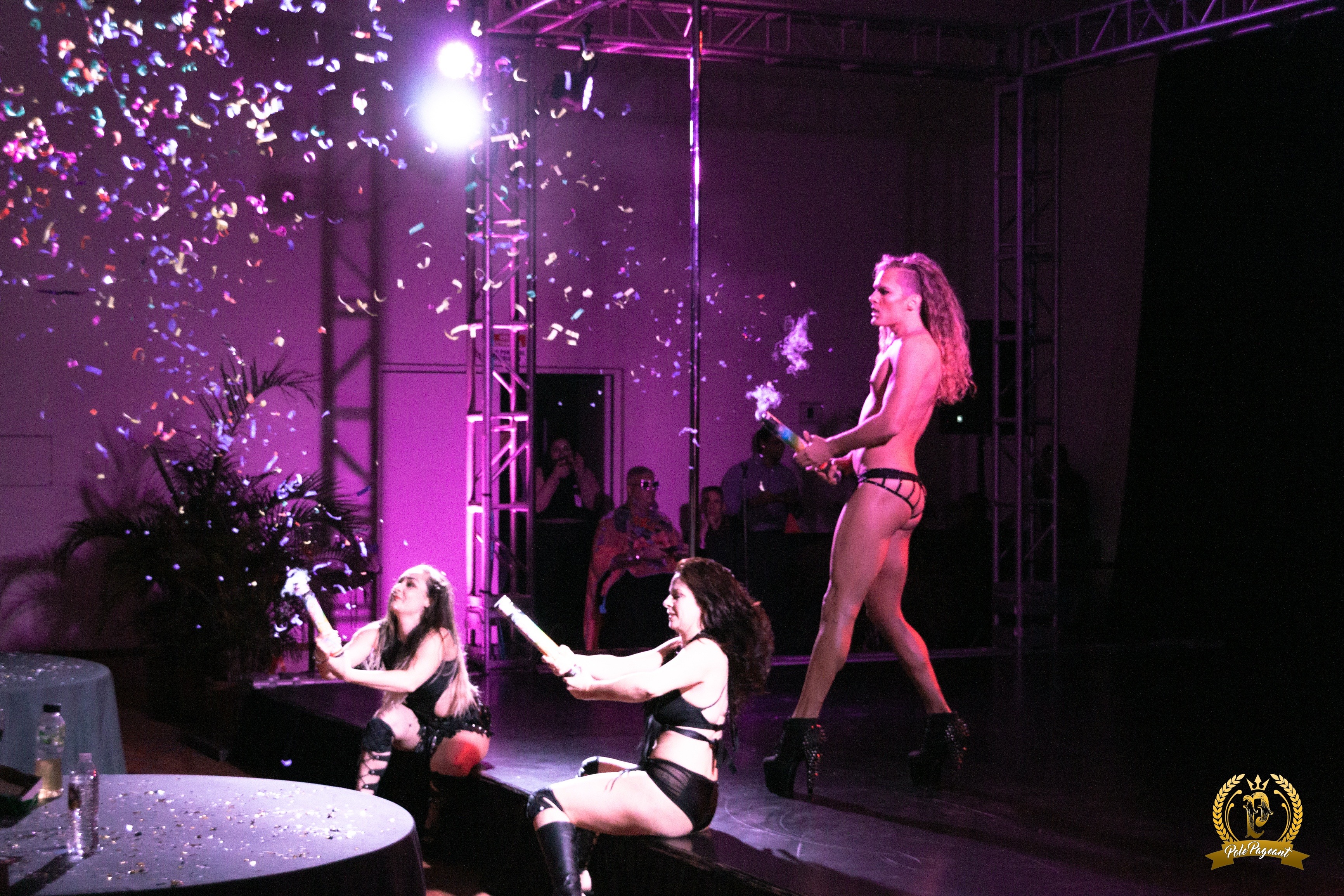 This year, X-Pole sponsored the 1st ever One Pole Retreat offered by Steven Retchless in Puerto Vallarta, Mexico! Between bonding at pole lessons, making true connections, and stunning performances, we can safely say it was a success.
It was the best show of the year!

Cassandra Shaw, local business owner
The six floor-to-ceiling competition poles looked oh so sexy on the professionally lit stage. These were complimented by the second pole studio with the ever reliable X-Stage's.
Our 2019 Pole Pageant Winner was Matthew Aldini and was quite the showstopper, dazzling the audience with his incredible stage presence.
Our runner-up was Josephine Barstow AKA "Joseph Garcia," who made a compelling Drag King and amazing performer.
Every contestant did a runway look and were each asked a question to answer in character about pole. As the grand finale, the 2 performers with the highest scores freestyled for the crown in an EPIC Pole Battle, with the audience cheering and applauding for their favorite contestant.
We can't wait to see what next year holds for everyone who attended the One Pole Retreat. Thank you to everyone for making this such a success.
Pole Profiles
We have now launched our 4th generation XPERT poles with X-Lock technology.
What is the difference between the XPERT NX  and XPERT Pro PX poles?
Watch the video to understand the improvements and learn more.
We even had owner of Pole & Performing Art Myss Angie, the organization that creates variety shows, the Minnesota pole Competitions, the Land of Lakes Pole Dance Festival, and more events around the Twin Cities review our new XPERT Pro.
Pole Profiles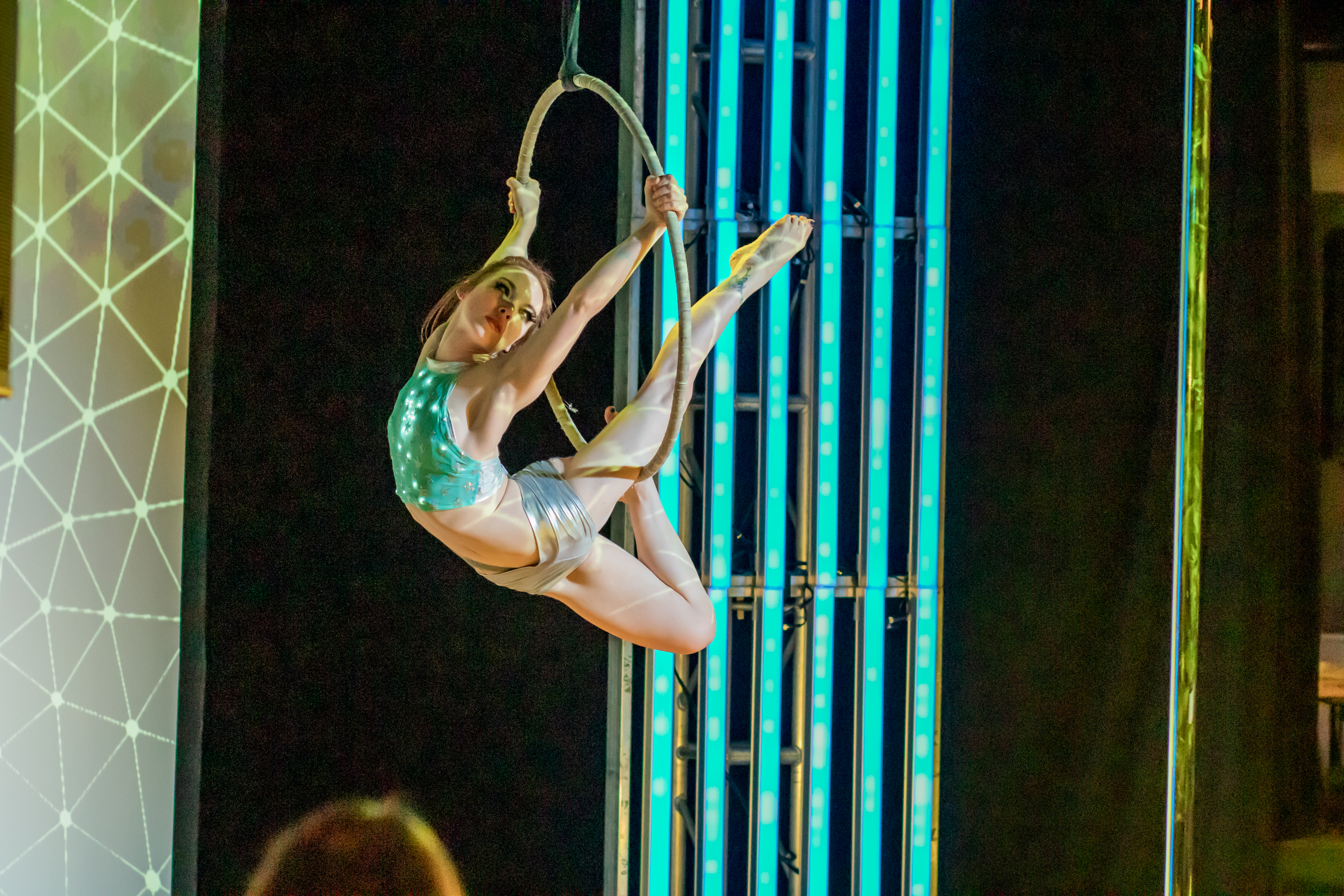 LOLPoleFest Post Recap.
Polers and fans gathered in the Bold North to express body positivity and the love for pole dance and community at the Land of Lakes Pole Dance Festival and Minnesota Pole Competitions January 18-20th, 2019. The weekend-long event included free seminars from Dr. Misty Rose, Vertical Art Athletics, and workshops from stars such as Phoenix Kazree, Michelle Mynx, and Jordan Mazur, to name a few.
The Friday night 18+ Classic Exotic night welcomed guests with a celebration of the sensual side of pole. Attendees could take a free Sexy Pole 101 from Dollhouse Pole Dance Studio or attend a lecture, "Make Sex Great Again," with Courtney Padjen before settling down for pole star performances and MNPC Classic Exotic division competitors.
Saturday was an all-day affair that included pole star workshops, seminars, free beginner workshops from Knockout Bodies Studio and Expertease Fitness, vendor shopping, and more. The MNPC continued on from Novice to Semi-Pro with categories such as: Artistic Dance, Performance Theater, and Pole Sport.
Then, Saturday evening the professional MN Pole Star Championship and national PCS qualifier event crowned its winner and sent them on to Ohio in March (Tynesha B succeeded by Sierin).
Mark your calendar for next year's event in Saint Paul. Minnesota January 17-19, 2020. Registration for competitors and performers opens in June 2019! Follow Myss Angie (IG @myss.angie) & Pole and Performing Art (IG @poleandperformingart) and don't miss a thing by signing up for newsletters on the web: www.myssangie.com & www.poleandperformingart.com
.
#poleandperformingart #myssangie #PCS #LOLPoleFest #MNPC #MNPSC #XPole