Pole Profiles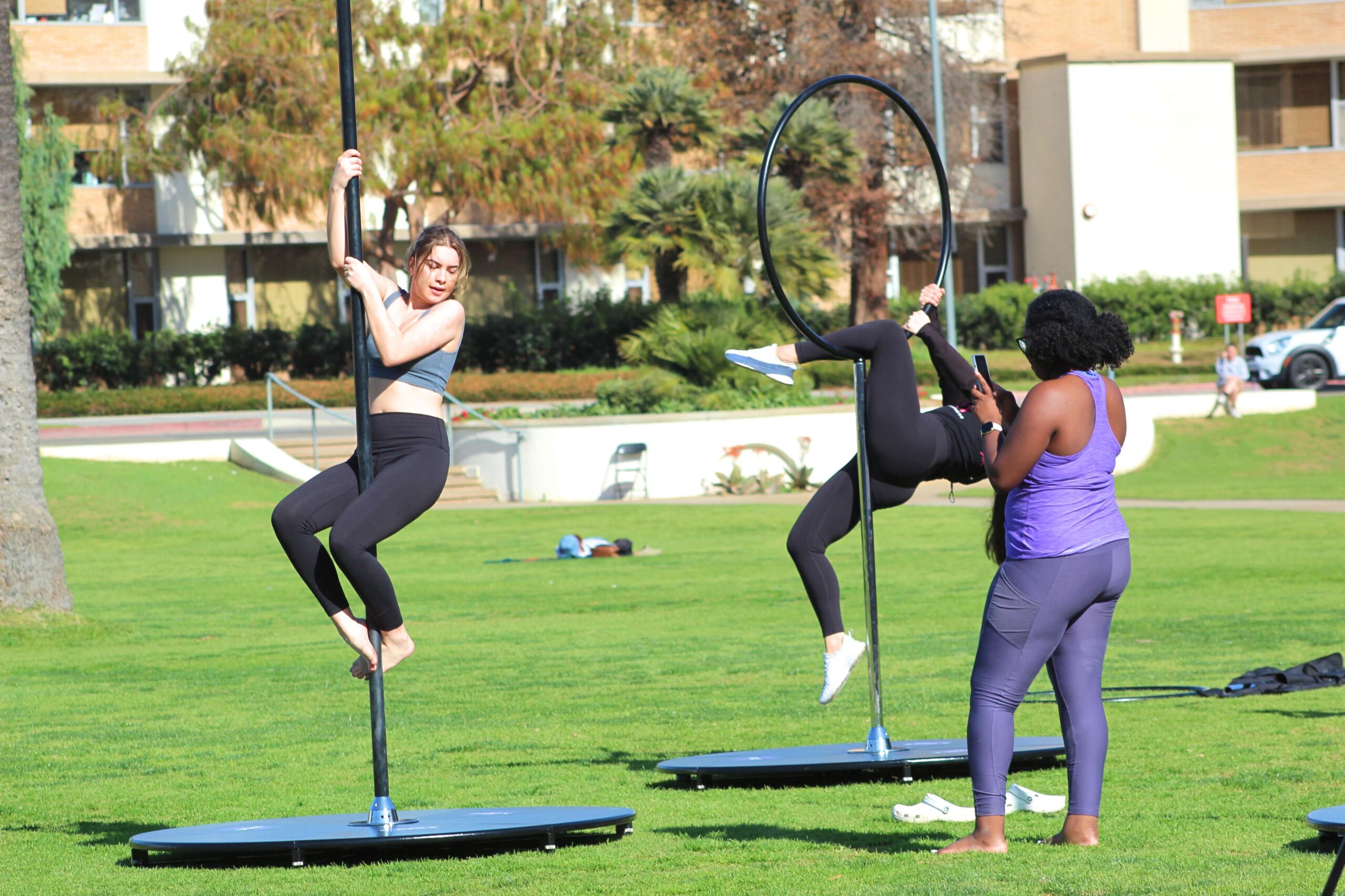 Pole dancing is not only a great way to tone your muscles, but it also has many other benefits that you might not have thought of. This article will explore the benefits of pole dancing and why you should consider purchasing a pole dance pole for your home.
Full-Body Workout
One of the most significant benefits of pole dancing is that it is a full-body workout. Pole dancing requires using almost all your muscles, including your arms, shoulders, back, core, and legs. It is a great way to tone your body and build lean muscle. Unlike traditional gym workouts that can get boring and repetitive after a while, pole dancing is a creative way to increase your heart rate and burn calories.
Improved Flexibility
Pole dancing also helps to improve your flexibility. Many pole dancing moves require stretching your body and holding positions that you might not typically do daily. Over time, this can help to increase your flexibility and range of motion. Improved flexibility can also help to reduce the risk of injury, especially if you participate in other physical activities.
Get fit while having fun
One of the most appealing aspects of pole dancing is that it doesn't feel like exercise. Pole dancing is a dynamic and engaging, challenging and entertaining activity. Pole dancing requires strength, flexibility, and endurance, so you can get a full-body workout without realizing it. As you progress in your pole dancing journey, you will see improvements in your overall fitness and strength without feeling like you are forcing yourself to work out.
Boost your confidence
Another great benefit of pole dancing is that it can help boost your confidence and self-esteem. Pole dancing requires vulnerability and trust in yourself, which can be empowering and liberating. As you learn new moves and progress in your pole dancing abilities, you will feel a sense of accomplishment and pride that can translate into other areas of your life.
Stress relief
Exercise is a natural stress reliever, and pole dancing is no exception. It can help to reduce stress levels, boost your mood, and improve overall mental health. Pole dancing allows you to focus on the present moment, which can help to calm the mind and reduce anxiety.
Community
Pole dancing classes provide a supportive and encouraging community of like-minded individuals. You'll find that the community is very welcoming and supportive, which can help to make your pole dancing experience even more enjoyable. It's a great way to meet new people and make friends while achieving your fitness goals.
To sum it all up, pole dancing is an excellent way to stay fit, healthy, and empowered. It offers a full-body workout, improves flexibility, boosts confidence, promotes cardiovascular health, relieves stress, and provides a supportive community. Whether you're looking for a new workout routine or want to try something new, pole dancing is a great activity to consider.
Pole Profiles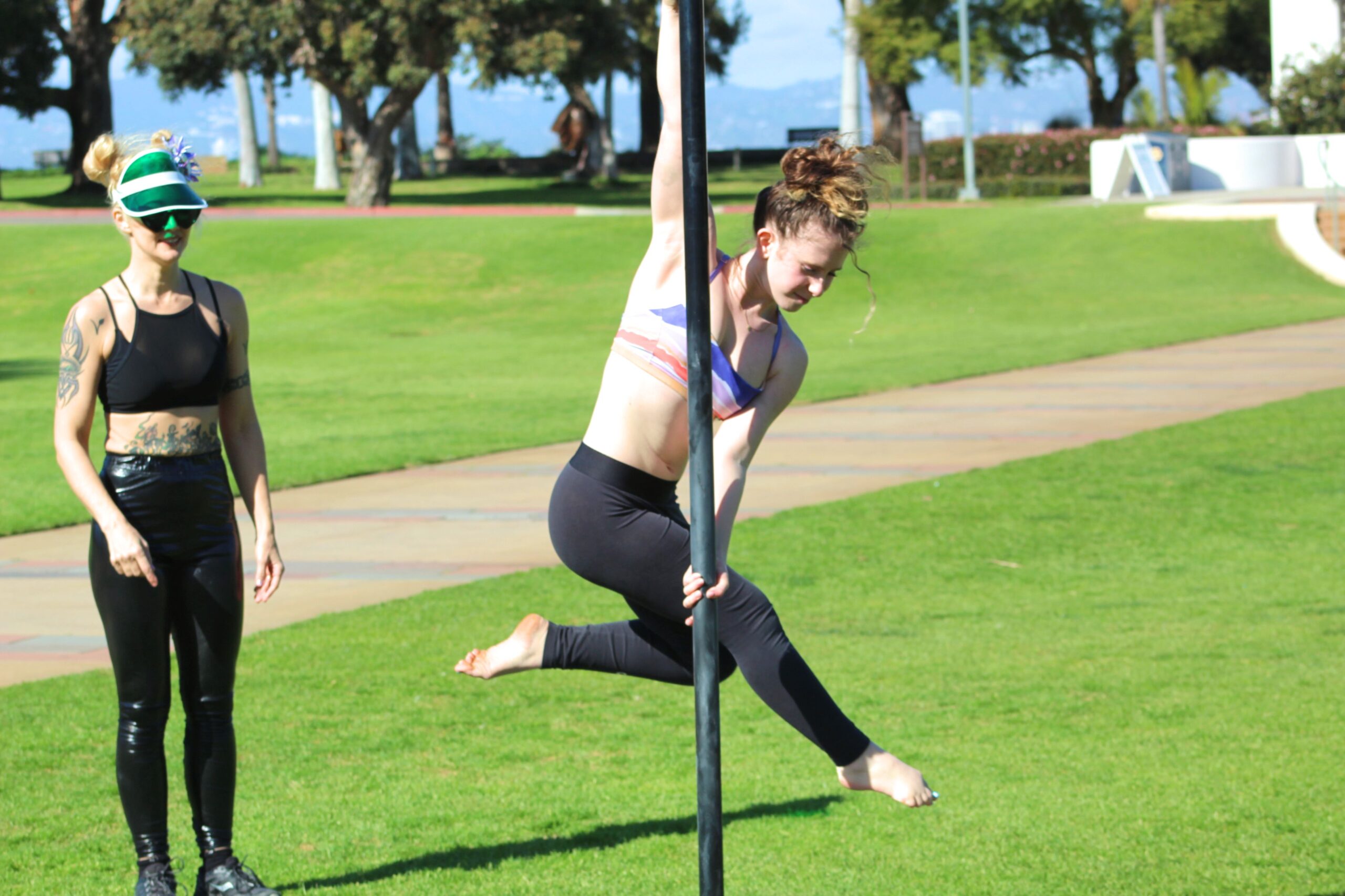 Pole dancing is a fantastic exercise and creative outlet, providing numerous physical and mental benefits. However, like any exercise or endeavor, it is possible to experience burnout if you don't take care of your body and mind.
Here are five ways to avoid pole dance burnout and keep your practice fresh and enjoyable.
Take Rest Days

Rest is crucial for any type of physical activity, including pole dancing. Overworking your body can lead to fatigue, injuries, and burnout—schedule rest days into your pole dance practice to give your body and mind a chance to recover. You can use this time to focus on stretching, foam rolling, or any other form of self-care that helps you feel refreshed and rejuvenated.
Vary Your Routine

Repeating the same pole dance routine can quickly become monotonous and lead to burnout. To keep things interesting, try switching up your repertoire by adding new moves you've learned in class or choreographing to a different musical genre from your usual selection. You can also experiment with different styles of pole dance to keep your practice fresh and get new inspiration.
Set Realistic Goals

Setting goals is a great way to stay motivated and focused. Still, it's essential to make sure they are realistic and achievable. Suppose you set goals that are too challenging or unrealistic. In that case, you may become discouraged and lose interest in pole dancing altogether. Start with small goals and work your way up as you improve.
Find a Supportive Community

Joining a pole dance community can be a great way to stay motivated and avoid burnout. You can find a community through social media groups, local pole dance studios, or online forums. Surrounding yourself with like-minded individuals who share your passion for pole dancing can help keep you inspired and motivated.
Take Time for Self-Care

Pole dancing can be a demanding and physically challenging activity, so taking time for self-care is essential. This can include anything from taking a relaxing bath to getting a massage. Whatever helps you feel refreshed and rejuvenated, prioritize self-care as part of your pole dance routine.
Pole dance burnout can be avoided by caring for your body and mind, varying your routine, setting realistic goals, finding a supportive community, and prioritizing self-care. These tips can keep your pole dance practice fresh and enjoyable for years.