Pole Profiles
Original Sin Show is excited to be producing their second annual pole competition at Apple Jelly Studios in St. Pete Florida. Welcoming sinful pole dancers from all over the world, the Original Sin Show's theme for 2023 is Dante's Inferno. In Dante's Inferno, everything is a perversion of something in Heaven or on Earth. Journey with us through the nine circles of Hell: limbo, lust, gluttony, greed, anger, heresy, violence, fraud, and treachery. This show is unapologetically dark, tenfold more wicked, and brimming with win.
What makes Original Sin Show | Dante's Inferno so different? We have a completely immersive environment, cash and other prizes for winners of each category, a 360 degree stage, a gluttonous amount of sponsors and vendors, a divine emcee, and we let our performers get as sinful on-stage as they imagine.
Looking to burn with us in the Inferno? Competitor applications open on January 7th through our website and tickets go on-sale in February. Keep a watchful eye on our IG @originalsinshow and Website www.originalsinshow.com for more information.
See you in the depths of Hell, Sinners. 🔥
Pole Profiles
This year, X-POLE sponsored the 2nd Annual Halifax Theatrix Pole Competition hosted by Studio In Essence in Halifax, Nova Scotia.inesS™ put on a fantastic sold-out show that highlighted the talent of pole artists throughout Atlantic Canada in 5 categories: Pole Amateur, Pole Doubles, Pole Comedy, Pole Art (A) and (B).
The floor-to-ceiling brass competition poles gleamed like gold on the beautifully lit stage, framed by the black curtain backdrop and the warm wood floors. The Pole Amateur category was won by Christine Ausman, with her emotional performance about love and loss that tugged the heartstrings.
The winning duo for Pole Doubles was Faith Flemming and Melissa Rutherford, who created a fun and heartwarming performance about friendship and inspiration.
The Pole Comedy category was swept away by Candice J Prior, who made the audience laugh out loud as she battled the elements to be rescued from a deserted island.
The winner for Pole Art A was Jasmine Mah, who lit up the stage as Pele, the goddess of Fire in an explosive performance.
Finally, the 2019 Pole Art B winner was NaRae Lee, who astounded the audience with her powerful performance that gained her an entry into Spinning with the Stars, an annual charity event that raises money for the Mental Health Foundation of Nova Scotia.
Studio In Essence Owner/Director Christy Sanford, "We are proud to foster such a creative, supportive, and driven community, and we greatly appreciate the role our sponsors play in helping this community continue to grow and flourish. We hope to make next year's competition even more vibrant and successful!"
We can't wait to see what next year holds for everyone who competed in the Halifax Theatrix Pole Competition. Thank you to everyone for making this such a success.
For more info, please check out:
Pole Profiles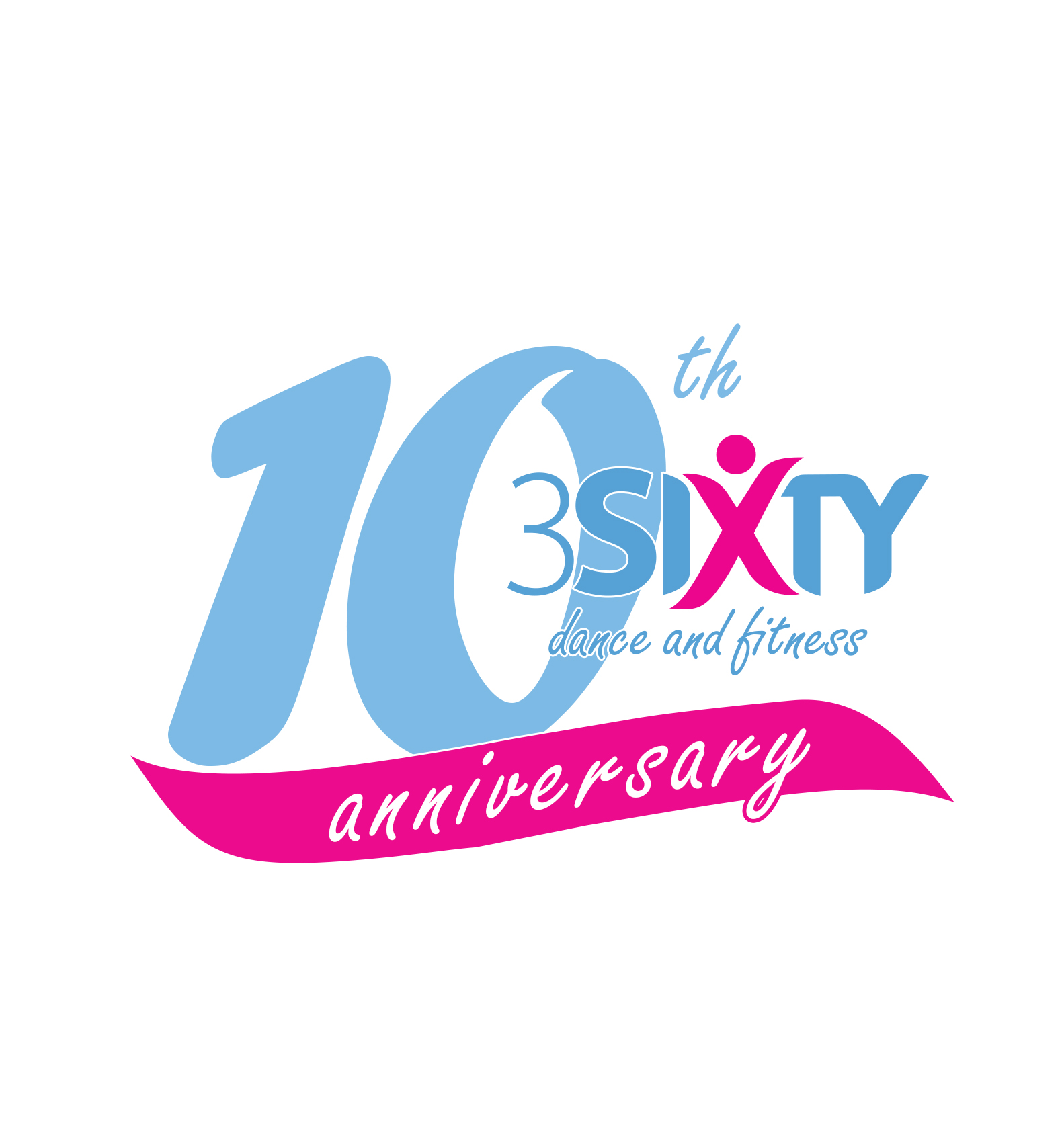 Welcome to the Golden Age of Aerials! 3Sixty Dance and Fitness is bringing the Glitter, Glam and Glitz of Hollywood to life in their 10th Anniversary extravaganza. Join us for a night among our Star Performers as they dance through the air. Watch our performers dazzle with aerial performances on pole, aerial hoop and silks. Lights. Cameras. Action!
3Sixty's 10th Anniversary Showcase: Golden Glitz
June 7, 2019
SCHEDULE
7:00 PM: Doors Open
7:30 PM: Showtime
General admission seating, Swag Lottery from our generous sponsors, and celebratory After Party!
FOR MORE INFO, PLEASE VISIT:
https://3sixtydanceandfitness.com/showcase
https://meridiancentrepointe.com/en/events_tickets/june2019/golden_glitz/index.htm
Pole Profiles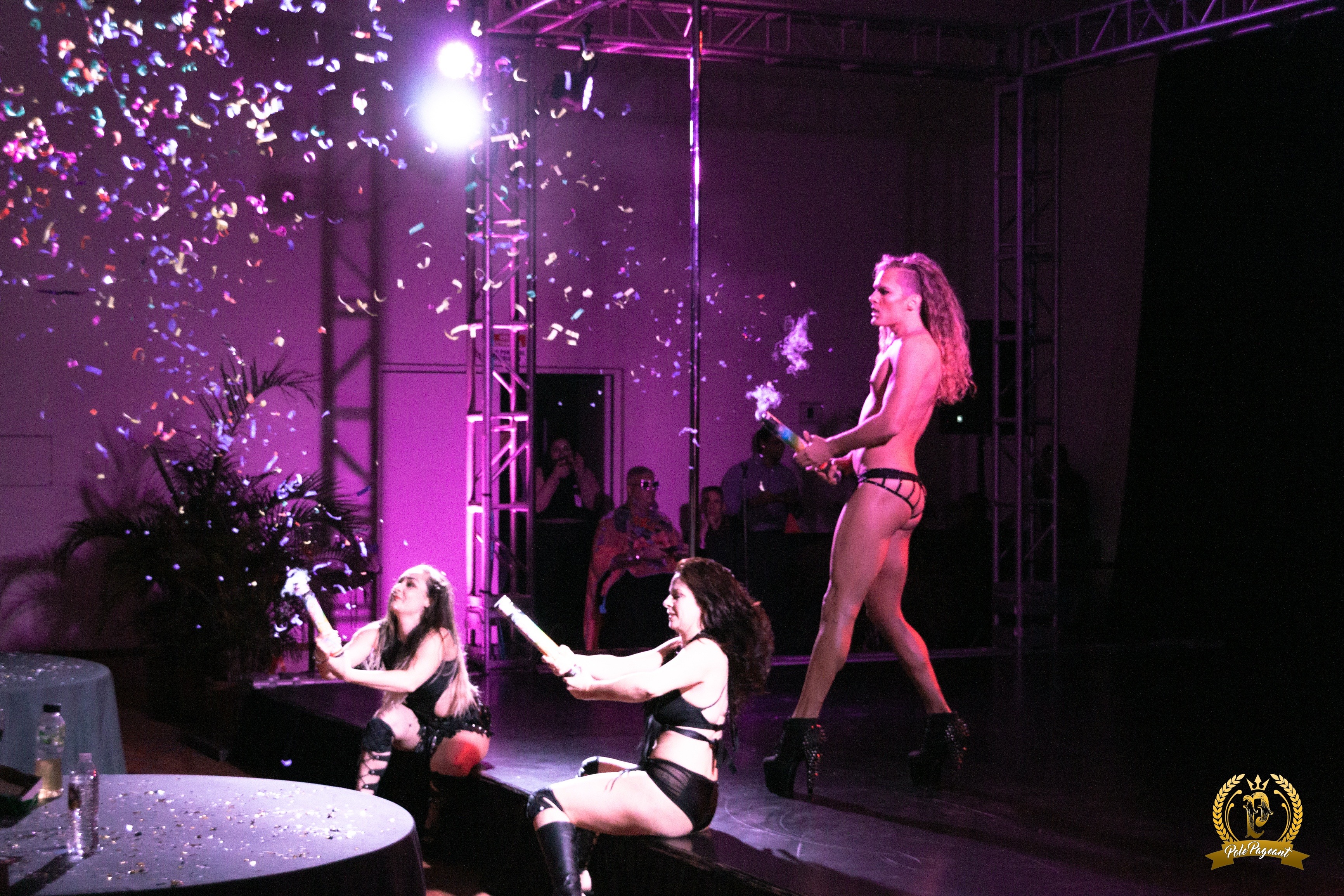 This year, X-Pole sponsored the 1st ever One Pole Retreat offered by Steven Retchless in Puerto Vallarta, Mexico! Between bonding at pole lessons, making true connections, and stunning performances, we can safely say it was a success.
It was the best show of the year!

Cassandra Shaw, local business owner
The six floor-to-ceiling competition poles looked oh so sexy on the professionally lit stage. These were complimented by the second pole studio with the ever reliable X-Stage's.
Our 2019 Pole Pageant Winner was Matthew Aldini and was quite the showstopper, dazzling the audience with his incredible stage presence.
Our runner-up was Josephine Barstow AKA "Joseph Garcia," who made a compelling Drag King and amazing performer.
Every contestant did a runway look and were each asked a question to answer in character about pole. As the grand finale, the 2 performers with the highest scores freestyled for the crown in an EPIC Pole Battle, with the audience cheering and applauding for their favorite contestant.
We can't wait to see what next year holds for everyone who attended the One Pole Retreat. Thank you to everyone for making this such a success.
Pole Profiles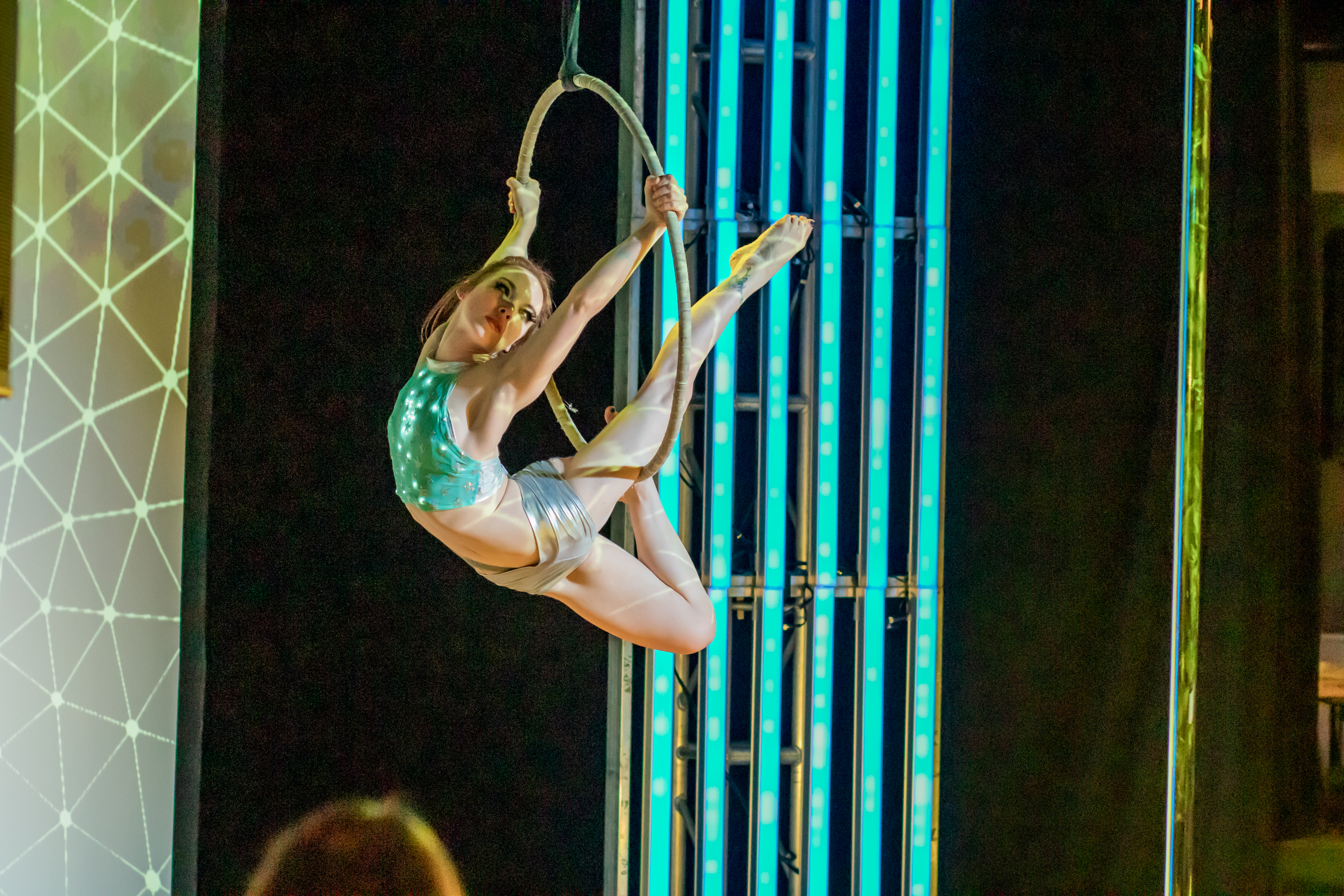 LOLPoleFest Post Recap.
Polers and fans gathered in the Bold North to express body positivity and the love for pole dance and community at the Land of Lakes Pole Dance Festival and Minnesota Pole Competitions January 18-20th, 2019. The weekend-long event included free seminars from Dr. Misty Rose, Vertical Art Athletics, and workshops from stars such as Phoenix Kazree, Michelle Mynx, and Jordan Mazur, to name a few.
The Friday night 18+ Classic Exotic night welcomed guests with a celebration of the sensual side of pole. Attendees could take a free Sexy Pole 101 from Dollhouse Pole Dance Studio or attend a lecture, "Make Sex Great Again," with Courtney Padjen before settling down for pole star performances and MNPC Classic Exotic division competitors.
Saturday was an all-day affair that included pole star workshops, seminars, free beginner workshops from Knockout Bodies Studio and Expertease Fitness, vendor shopping, and more. The MNPC continued on from Novice to Semi-Pro with categories such as: Artistic Dance, Performance Theater, and Pole Sport.
Then, Saturday evening the professional MN Pole Star Championship and national PCS qualifier event crowned its winner and sent them on to Ohio in March (Tynesha B succeeded by Sierin).
Mark your calendar for next year's event in Saint Paul. Minnesota January 17-19, 2020. Registration for competitors and performers opens in June 2019! Follow Myss Angie (IG @myss.angie) & Pole and Performing Art (IG @poleandperformingart) and don't miss a thing by signing up for newsletters on the web: www.myssangie.com & www.poleandperformingart.com
.
#poleandperformingart #myssangie #PCS #LOLPoleFest #MNPC #MNPSC #XPole
Pole Profiles
RuPaul's DragCon is the only place to kiki with your favorite drag queens and stars all under one roof! Come through and meet your faves, snap a selfie, and rub shoulders with your favorite queens – at DragCon it is RuPaul's Best Friends Race!
At RuPaul's DragCon, they welcome fans of all ages! From the Kids Zone, to the Runway, to the panels, they have activities that anyone can enjoy whether you come to meet your favorite queen or express your best self.
Pole Profiles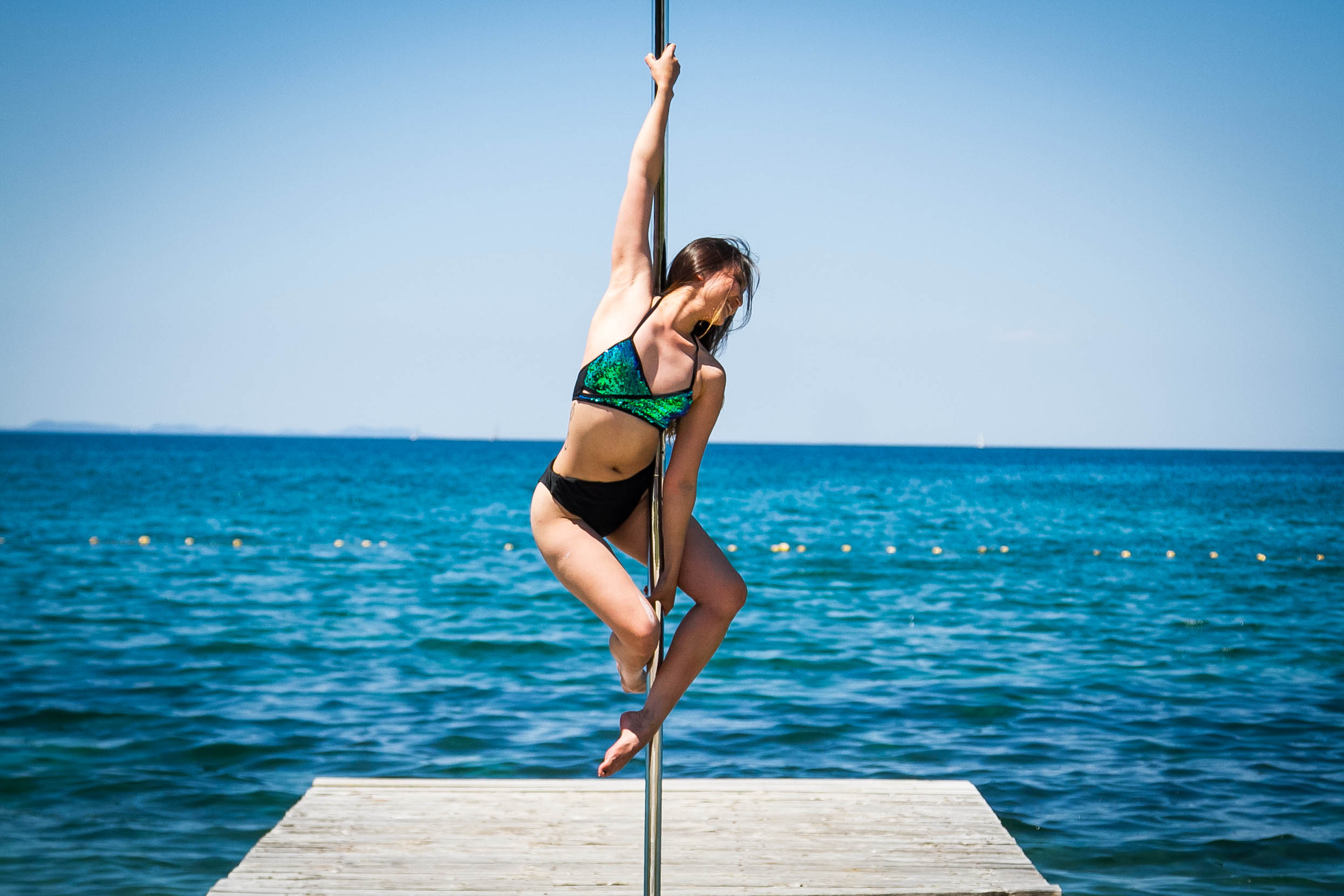 The Lake Pole Camp will be held in the magical setting of Lake Atitlan, Guatemala, one of the most beautiful lakes in the world which is surrounded by 3 enchanting extinct volcanoes.  We have 2 attendance options available for this year, from the 6th -13th of April, and from the 6th -13th of July.
There are a limited number of spots available for July and that April has fully sold out.   The Lake Pole Camp is proud to have some of the most respected names in Pole Dance in attendance as instructors for our camp, namely Marion Crampe, Natasha Wang, Gaby Borrayo, Natalia Tatarintseva and Phoenix Kazree. These 5 superstars of Pole Dance will give workshops catering for all levels.
For more information please visit: https://www.yourpolecamp.com
Pole Profiles
X-POLE USA will be showcasing some of the world's top class athletes at this year's Strongman Qualifiers for the 2019 event.  Including 6 x Arnold & 4 x Ms.Olympia winner Oksana Grishina accompanied by OG Pole Fitness & PCS winners.
ARNOLD STRONGMAN USA
The Arnold Pro Strongman USA will be held on Saturday, January 19 on the Santa Monica Pier in Los Angeles, California.
The Arnold Pro Strongman USA is a qualifier for the Arnold Pro Strongman World Championship to be held March 2-3, 2019 in Columbus, Ohio.
Gov. Arnold Schwarzenegger will host the event and a portion of the proceeds will benefit California Firefighters. Special Guests include 2018 Arnold Classic Strongman champion Hafþór Júlíus Björnsson and two-time Arnold Strongman Classic champ Brian Shaw.
STRONGMEN
The Arnold Pro Strongman USA will feature up to 10 of the world's greatest Strongman competitors, including:
* Matjaz Belsak (Slovenia) – 2017 Arnold Pro Strongman Europe Champion
* Brian Clark (USA)
* Jean-Francois Caron (Canada) – 2018 Arnold Pro Strongman Africa Champion
* Rauno Heinla (Estonia) – 2018 Arnold Pro Strongman Australia Champion
* Jitse Kramer (Holland) – 2018 Arnold Pro Strongman Africa Runner-Up
* Martins Licics (USA) – 2018 Arnold Pro Strongman Europe Champion
* Jimmy Paquet (Canada) – 2016 Canada's Strongest Man Runner-Up
* Jerry Pritchett (USA) – 2017 America's Strongest Man
* Mateusz Kieliszkowski (Poland) – 2017 Arnold Pro Strongman Africa Champion
* Mateusz Ostaszewski (Poland) – 2017 Arnold Amateur World Champion
FEATS OF STRENGTH
The Arnold Pro Strongman USA will be contested over five events:
* Log Press For Reps (385 pounds)
* Last Man Standing Deadlift (Opening at 700 pounds)
* ROGUE Sandbag Carry (400 pounds)
* Atlas Stone To Shoulder For Reps (400 pounds)
* Antique Fire Truck Pull
The winner of Arnold Strongman USA will qualify for the Arnold Pro Strongman World Championship. In addition, the top two in Arnold Pro Strongman World Series Qualifying Points will also qualify to compete in Columbus.
Heading into Arnold Strongman USA, Mateusz Kieliszkowski, Jerry Pritchett and Matjaz Belsak are tied for first in points with 25.
Hafþór Júlíus Björnsson of Iceland is the defending Arnold Pro Strongman World Series Champion.
The Arnold Pro Strongman World Series features qualifying contests at Arnold Classic multi-sport festivals in Australia, South America, Africa and Europe. Additional qualifying events will be held at Festival Hommes Forts Warwick Warwick, Quebec, Canada with winners advancing to compete at the 2019 Arnold Pro Strongman World Championship at the 2019 Arnold Sports Festival in Columbus, Ohio.
Pole Profiles
Sexy and athletic this is the hottest show in town destined to spice up your Valentines weekend.
Come with your lover, your girl gang or indulge in a guys night out.
Two unique shows, attend both nights for the full experience and 10% OFF ticket prices.
Email Pole Show LA for your dual night package: [email protected]
Not sure which night to attend? POLE SHOW LA can switch your ticket before January 15 at no charge.
Pole Show LA is the worlds first cross over pole dance and aerial show featuring the industries biggest stars.
Watch as they all take the stage at:
Avalon, Hollywood
February 15th and February 16th, 2019
SCHEDULE
6:00-6:30 PM: VIP Champagne Reception with the stars
6:30 PM: Doors Open
7:30 PM: Showtime
VIP Champagne Booths, VIP Cocktail Tables, Floor Seating, Standing Views
All VIP tables come with access to champagne reception, autograph signing with the stars and a welcome glass of champagne.
FOR MORE INFO, PLEASE VISIT:
https://www.eventbrite.com/e/pole-show-la-at-avalon-february-15-2019-tickets-51575432507
https://www.eventbrite.com/e/pole-show-la-at-avalon-february-16-2019-tickets-52058689943