Pole Profiles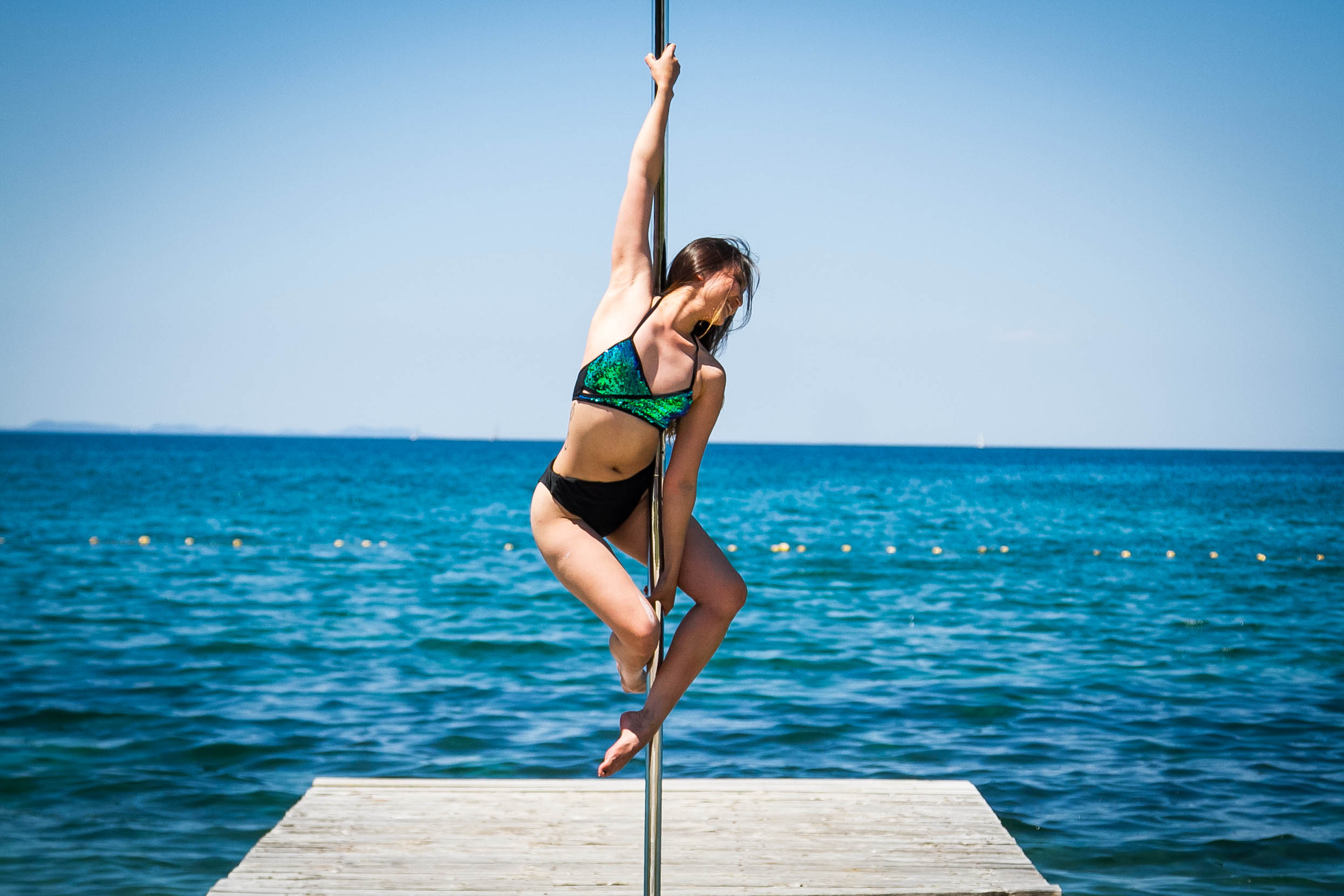 The Lake Pole Camp will be held in the magical setting of Lake Atitlan, Guatemala, one of the most beautiful lakes in the world which is surrounded by 3 enchanting extinct volcanoes.  We have 2 attendance options available for this year, from the 6th -13th of April, and from the 6th -13th of July.
There are a limited number of spots available for July and that April has fully sold out.   The Lake Pole Camp is proud to have some of the most respected names in Pole Dance in attendance as instructors for our camp, namely Marion Crampe, Natasha Wang, Gaby Borrayo, Natalia Tatarintseva and Phoenix Kazree. These 5 superstars of Pole Dance will give workshops catering for all levels.
For more information please visit: https://www.yourpolecamp.com
Pole Profiles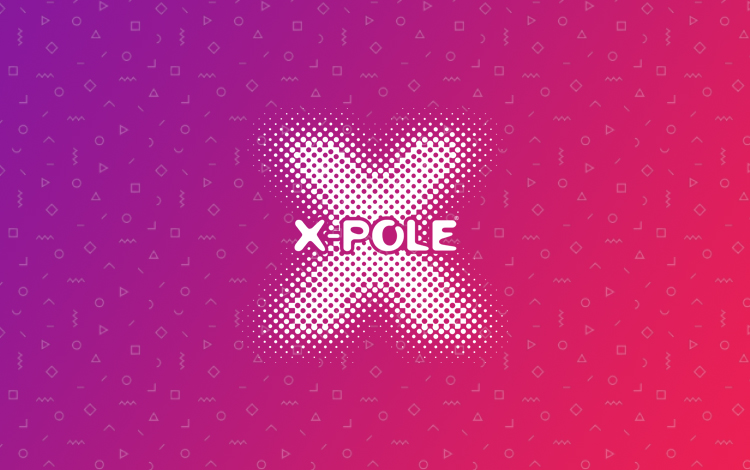 Steel or Chrome; it's a question a lot of Polers ask themselves when selecting their first pole. Our UK Marketing Manager, Joey, writes a short blog to help you make what may be one of the most important decisions of your pole journey.
Being relatively new to the world of pole, I had to do some research into many aspects of the discipline, including the various pro's and cons of different pole finishes. This time around, I decided to focus on Stainless Steel and Chrome, as they are two of the most popular finishes.
First up, what's a pole finish? X-POLE has a range of finishes (Chrome, Titanium Gold and Powder Coated) as well as solid materials (Brass, Silicone, and Stainless Steel) that are polished to a high standard for the best possible grip.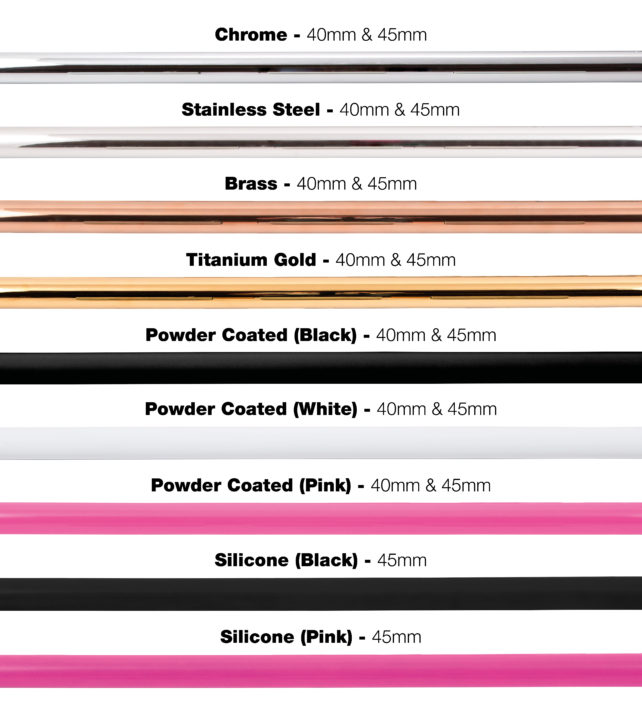 A Stainless Steel pole is pretty much exactly what it sounds like. They are silver in color and are made of a combination of alloys (here comes the techy bit; Stainless Steels are iron alloys with a minimum of 10.5% chromium. Other alloying elements are added to enhance their structure and properties such as formability, strength and cryogenic toughness), and provide a super strong base for our poles.
Stainless Steel poles are highly polished to give a smooth and shiny finish. This produces a pole that is great for a variety of pole tricks and routines.
This finish can prove slippery for some people and also requires more grip strength to use, so may be more suited to a slightly more advanced user, but, this can also be a great investment for a new poler to push themselves and learn with equipment that will challenge them along their journey.
Chrome poles are also silver in color, but have a mirror finish. They are Steel poles that have been coated in Chromium to produce a beautifully shiny finish and are the most common poles seen in both studios/gyms and at competitions/events.
Chrome is naturally more 'grippy' than Stainless Steel, so is a very good choice for beginners, as it is more forgiving of weaker handgrip strengths and is also great for a variety of pole tricks, from inversions to leg holds.
The only thing to add here is that people who suffer from Nickel Allergies may not find Chrome poles suitable to practice on, as the coating will contain a small trace of Nickel.
To sum it up, if you are an absolute beginner looking to purchase your first pole and you don't have a nickel allergy, Chrome finish poles are going to be your best bet, while those who do suffer from Nickel allergies would be advised to opt for a Stainless Steel pole. The important thing to remember is to have fun whilst using your pole!
Pole Profiles
Sexy and athletic this is the hottest show in town destined to spice up your Valentines weekend.
Come with your lover, your girl gang or indulge in a guys night out.
Two unique shows, attend both nights for the full experience and 10% OFF ticket prices.
Email Pole Show LA for your dual night package: Britt@BeSpun.com
Not sure which night to attend? POLE SHOW LA can switch your ticket before January 15 at no charge.
Pole Show LA is the worlds first cross over pole dance and aerial show featuring the industries biggest stars.
Watch as they all take the stage at:
Avalon, Hollywood
February 15th and February 16th, 2019
SCHEDULE
6:00-6:30 PM: VIP Champagne Reception with the stars
6:30 PM: Doors Open
7:30 PM: Showtime
VIP Champagne Booths, VIP Cocktail Tables, Floor Seating, Standing Views
All VIP tables come with access to champagne reception, autograph signing with the stars and a welcome glass of champagne.
FOR MORE INFO, PLEASE VISIT:
https://www.eventbrite.com/e/pole-show-la-at-avalon-february-15-2019-tickets-51575432507
https://www.eventbrite.com/e/pole-show-la-at-avalon-february-16-2019-tickets-52058689943
Pole Profiles
Our latest brand video follows the lives of three very different athletes as they prepare themselves for the pole journey ahead of them. Whether you are a studio owner looking to instruct using the most advanced build-a-poles, or an elite athlete prepping on our XPERT Pro poles for an International competition, or if you're just getting started with our SPORT poles, regardless of where you are in your pole journey, X-POLE is with you every step of the way.
We are your one-stop shop for everything Pole & Aerial. Whether you're a beginner or a pro, looking for a new way to keep fit or sharpening your skills for your next competition, we can provide you with the equipment & skills to reach your goal!